Select Summer 2024
Dates Available
Congratulations on your engagement. If you've made your way to our wedding page, it's because you're seeking an unforgettable wedding venue for your special day. Island Lake Lodge is nothing short of magical. Our backcountry resort is the perfect combination of luxury and rustic character. Surrounded by 7,000 private acres and offering some of the most breathtaking views in British Columbia.
Please complete the form at the bottom of our page to connect with our Wedding Coordinator and receive our ILL Wedding Package. Due to the high number of inquiries for our bespoke venue, serious inquiries are prioritized.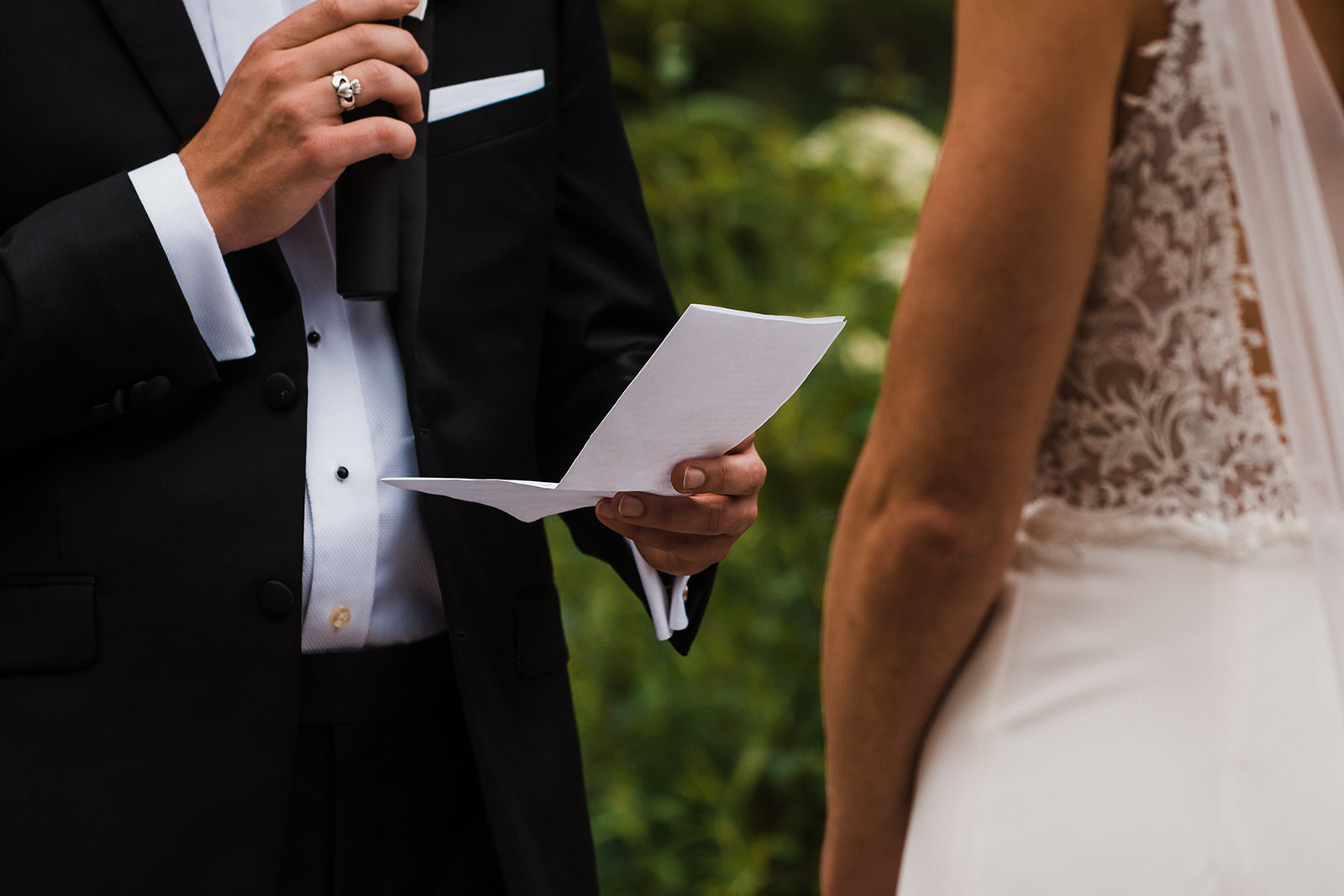 There Is No Other Venue Like Us 
A backcountry, luxury resort. Island Lake Lodge boasts extraordinary terrain and is home to 800-year-old Cedar, Spruce & Douglas Fir trees. Exchange vows by the lake at our iconic "I Dew Point" with the stunning Lizard Mountain Range as your backdrop. Invite friends and family to join you for an unforgettable stay in our intimate mountain paradise.
A wedding at Island Lake Lodge means exclusive access to the lodges & facilities. This 2-day package requires a minimum 60 –maximum 100 guests. We restrict public vehicle access on the Friday and Saturday of your wedding. Note: our hiking and biking trails do remain open to the public.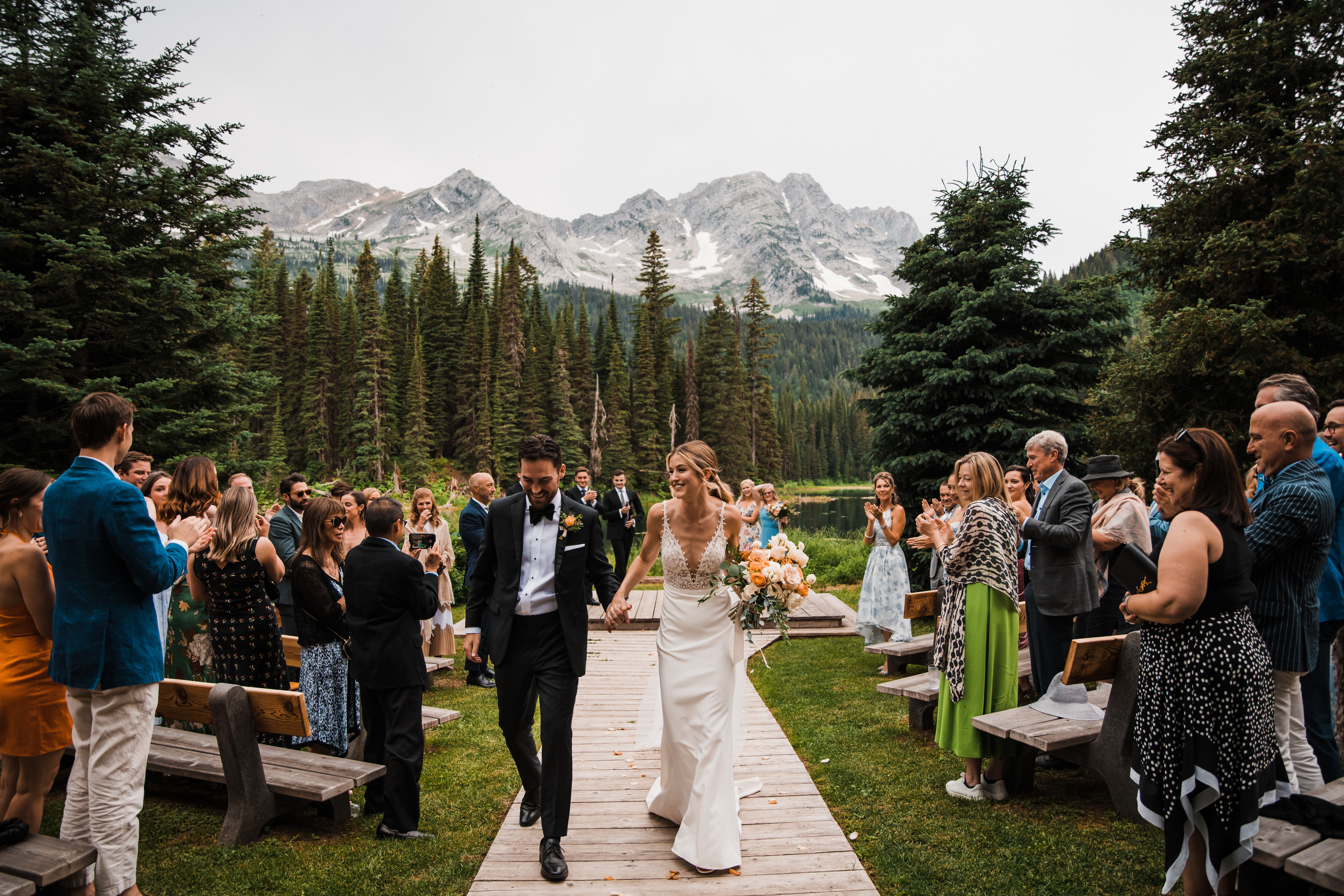 Surround Yourself In Nature
Invite friends and family to join you for an unforgettable stay in our mountain paradise. Amongst our unique backcountry setting, you and your guests will get a true taste of what our property has to offer. You and your guests can enjoy canoeing the lake, hiking and biking the trails, visiting our Spa and exploring our enchanting old-growth forest. 
Our Culinary Team will work diligently to craft beautifully composed dishes based on your menu selection for your Reception Dinner as well as preparing your Arrival Dinner, Wedding Day breakfast & lunch, and Departure Day brunch.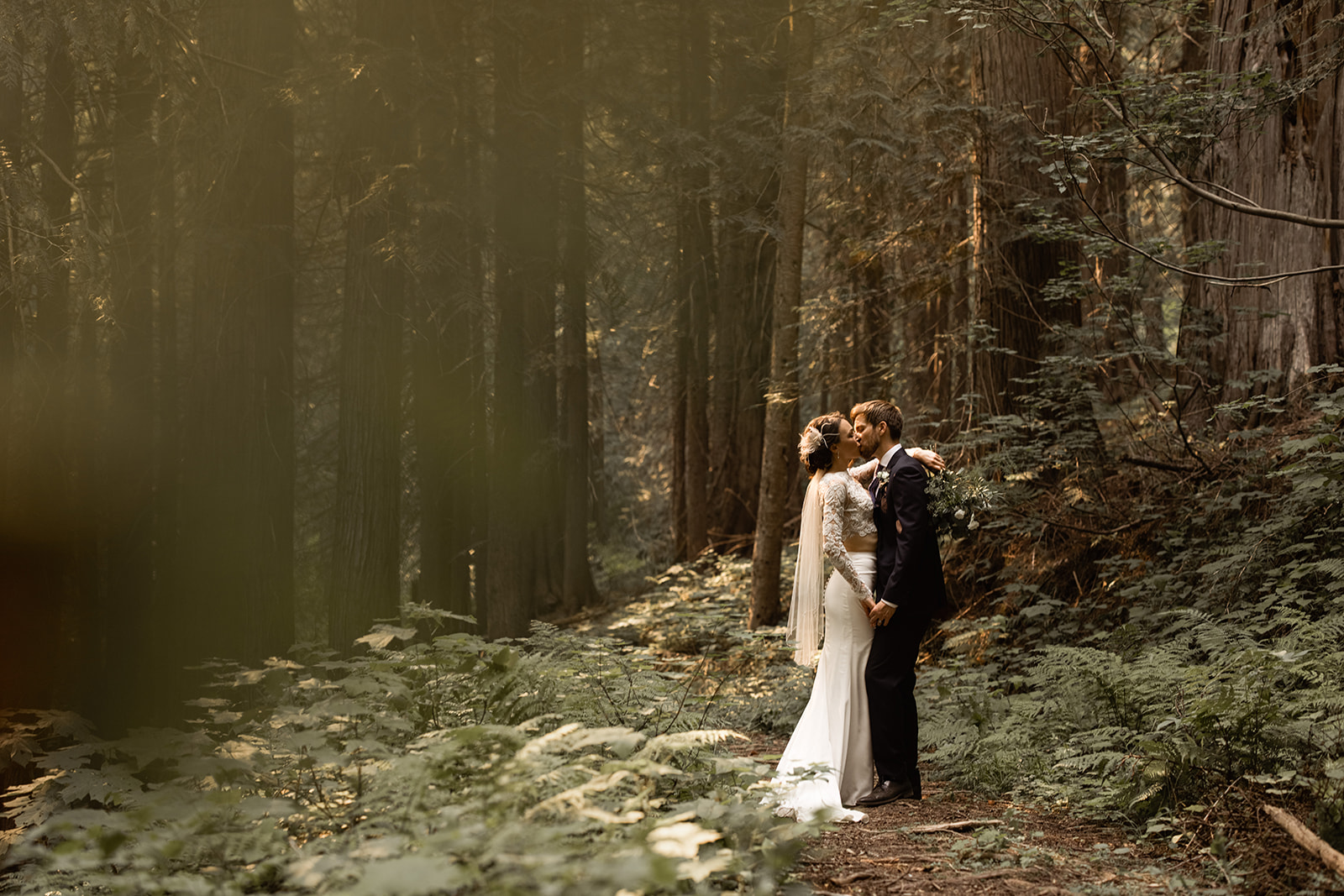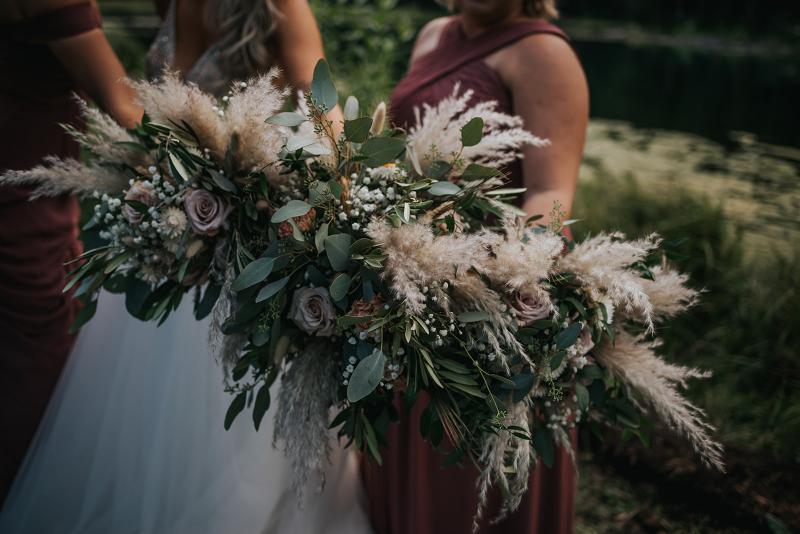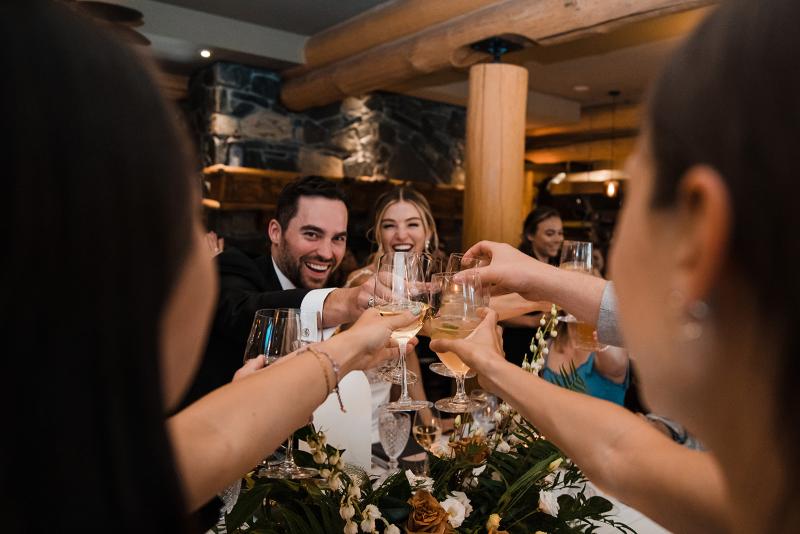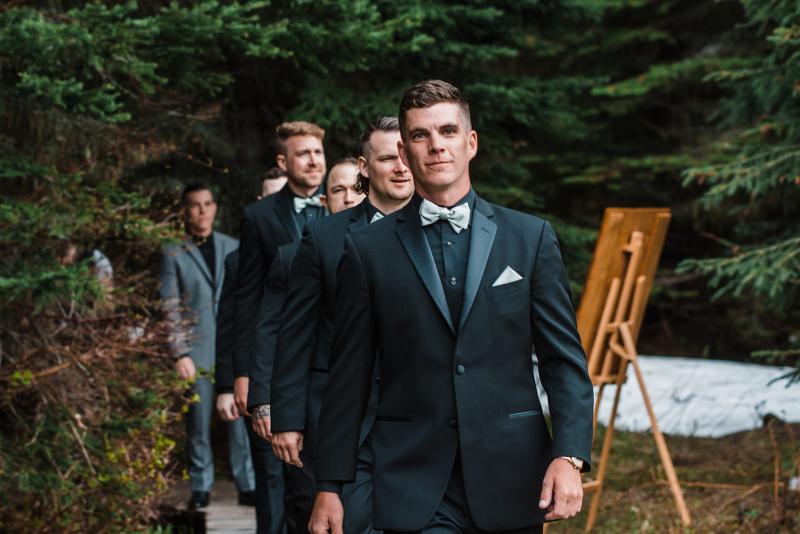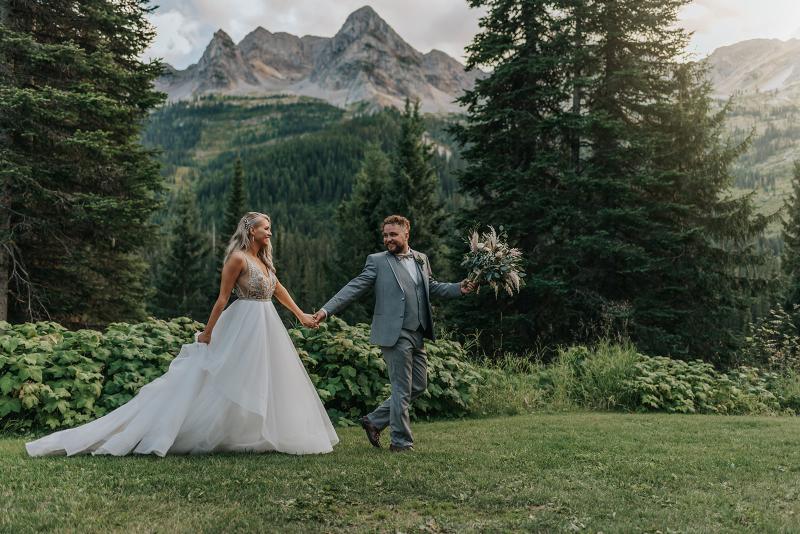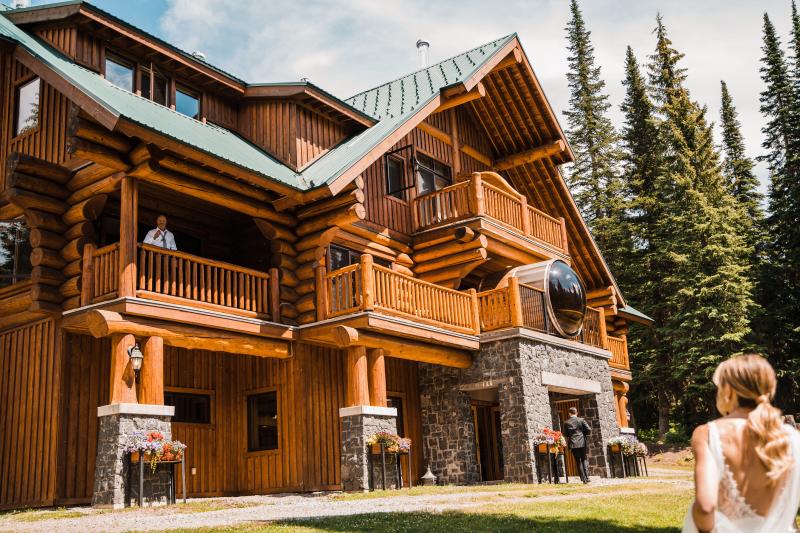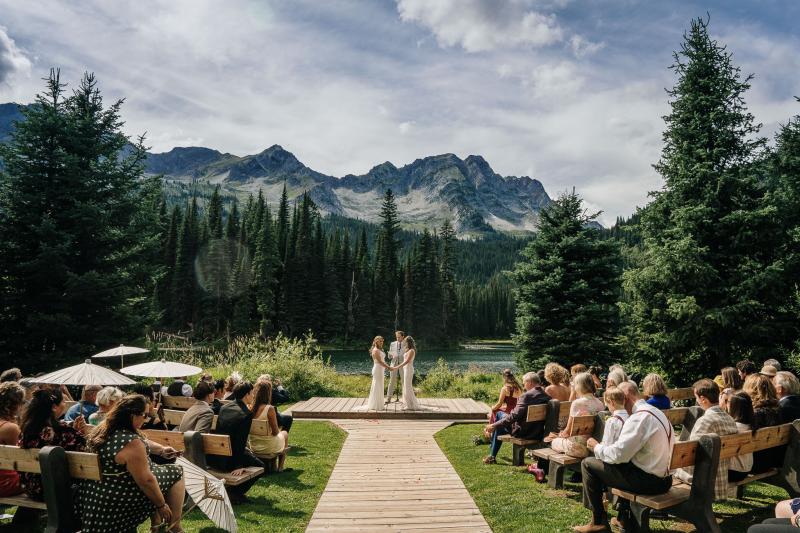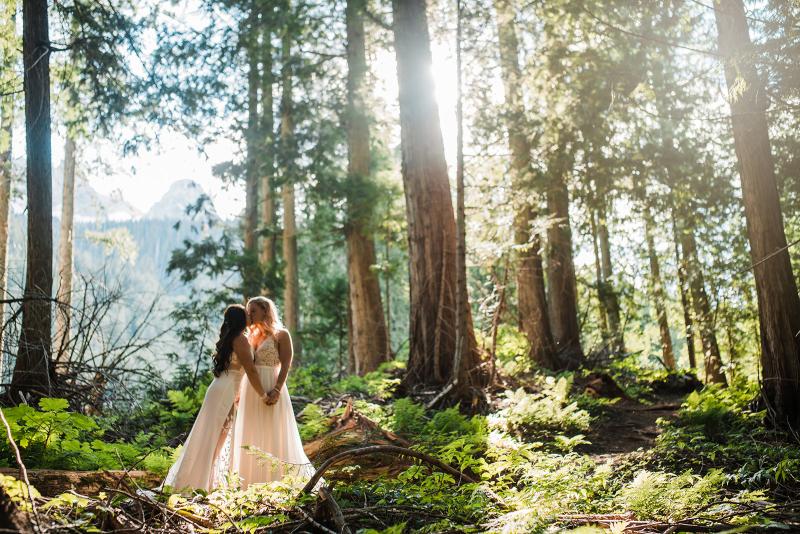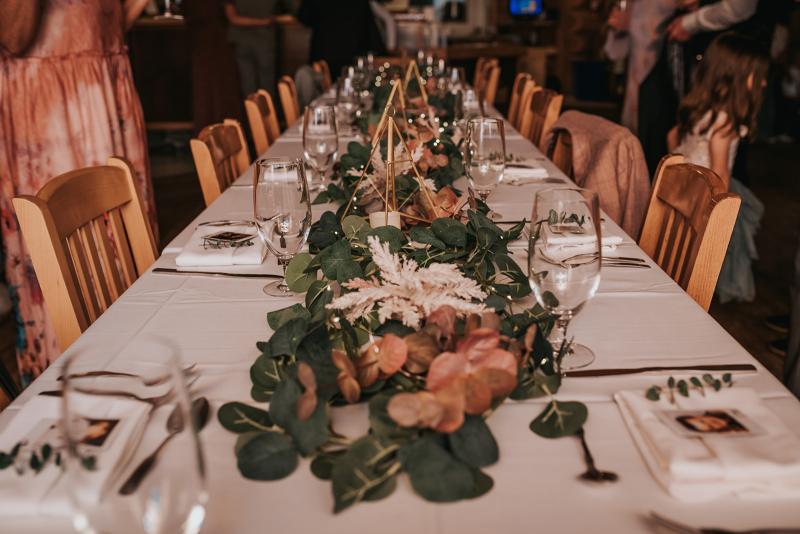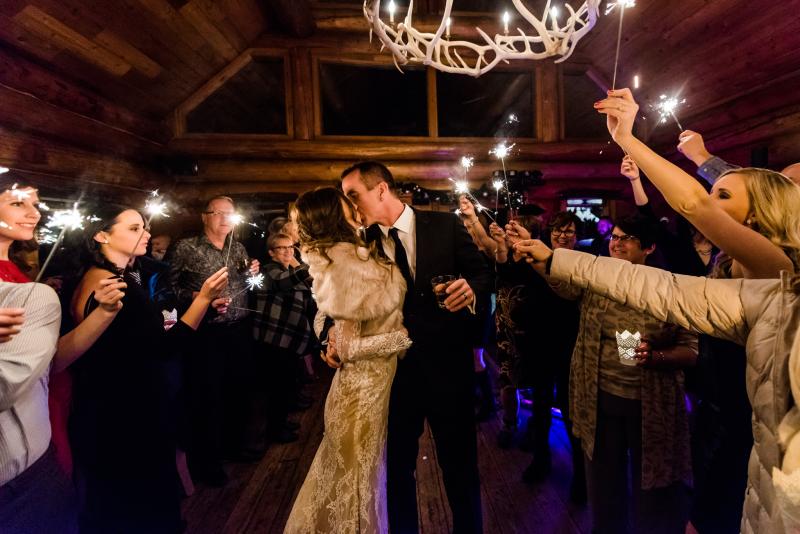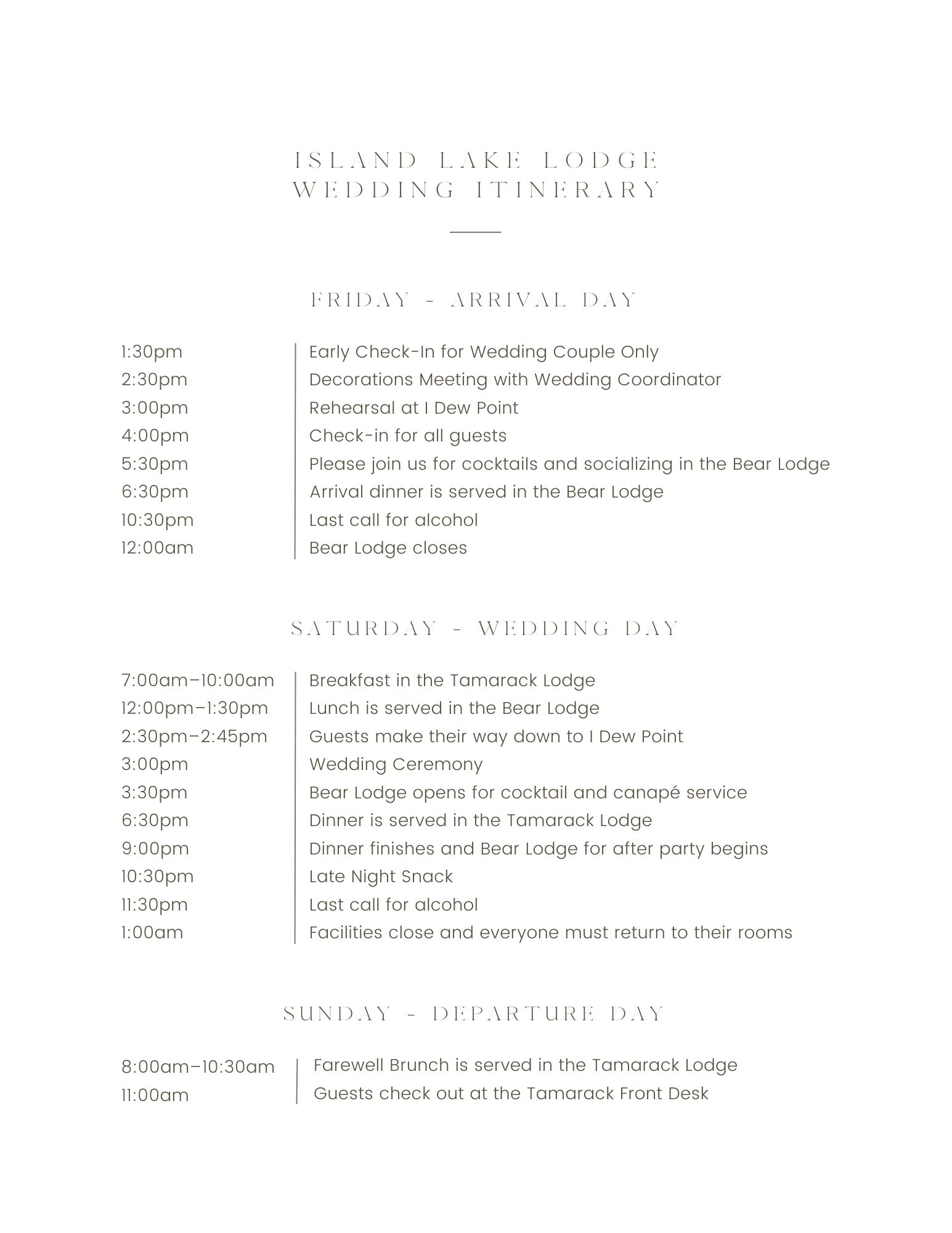 Island Lake Lodge has 3 accommodation lodges with a total of 26 rooms which can accommodate approximately 58 guests with a maximum capacity of 72, depending on how the rooms are filled. Island Lake's minimum room requirement is 23 of our 26 guest rooms. All 16 deluxe rooms must be filled and at least 7 standard rooms for both nights of your 2-day package. 
The Tamarack Lodge, completed in summer 2005, boasts amazing views of the surrounding mountains. The eight deluxe guest rooms can accommodate up to quadruple occupancy and have spacious ensuite bathrooms with a soaker tub, shower, and a combination of queen and king beds. The lodge also includes a spectacular dining room, a state-of-the-art kitchen and Spa.
The Cedar Lodge features eight deluxe rooms including spacious ensuite bathrooms with a soaker tub, shower, one king or two queen beds and a deck off each room.
The Red Eagle Lodge has 10 cozy rooms with ensuite bathrooms and the lodge features a large deck off the main and second level, providing great views of the mountains, lake and forest. There are comfortable living rooms on both the upper and main floor. 
Included in our guest rooming packages are 2 nights accommodation, Arrival Dinner, breakfast and lunch on Wedding Day, and brunch on Departure Day. Alcohol, tabs, incidentals and spa treatments are additional. 
Island Lake Lodge is an off-grid, backcountry resort. We offer a space our guests can disconnect. There are no TVs or fridges in guestrooms but there is a cell phone booster to provide a high level of cellular reception, and all four lodges are equipped with complimentary wifi.  
An iron and ironing board will be in the common area of all lodges for guests to use over the weekend.
Paths between lodges are packed gravel and our ceremony site 'I Dew Point' is a short, 5-10 minute walk down to the lake from the lodges. The path is a hiking trail with tree roots and uneven surfaces. A shuttle for guests who cannot walk to and from the ceremony site departs the Tamarack Lodge 45 minutes prior to the ceremony. There are ten seats on this shuttle and these seats will be booked with the Wedding Coordinator. We encourage other guests to walk to the ceremony and to bring flat shoes for this. A shuttle for the bridal party leaves the lodge area 15 minutes before your ceremony. Time does not permit for additional shuttles. 
While no rooms at Island Lake Lodge are specifically designed for wheelchair accessibility, the best options are Cedar Lodge #1 and #4 due to their larger bathrooms. A ramp can be installed into the Cedar Lodge and we must know this well and advance to let the maintenance crew know.
The Bear Lodge dining area is accessible but there is no accessible washroom available in the building; they would have to go to the Tamarack Lodge. The Tamarack Lodge has a ramp leading into the main-floor dining area with a fully accessible washroom. 
Island Lake offers 26 rooms in our 3 accommodation lodges which accommodate approximately 58 guests with a maximum of 72 guests. 
Tamarack Lodge dining room can accommodate up to 100 guests with a plated meal service. 72 guests maximum with a buffet meal service. Please note when maximizing the number of guests in our dining room it limits the floor plan options. 
Bear Lodge dining room can accommodate up to 56 guests with a plated meal service. 42 guests maximum with a buffet meal service. Please note when maximizing the number of guests in our dining room it limits the floor plan options. 
Guests can check-in at 4:00pm on arrival day and check-out is by 11:00am on departure day.
The wedding couple will allocate their guests to specific rooms and this will be provided to the wedding coordinator 60 days prior to arrival. At this time guests can call to make their reservation: 1-888-422-8754. Reservations is open Monday to Friday, 9:00am to 5:00pm with the exception of statutory holidays.
Guests contacting reservations prior to this deadline will be asked to phone back at a later date once the rooming assignments have been received from the Wedding Couple.
Full payment for the rooming package is process 30 days prior to the arrival date.
We accept VISA, MC, and AMEX.
Island Lake Lodge does not provide any decorations. Most couples keep it fairly simple with just center pieces, name cards, guest favours, and guest book decorations. I Dew Point is a beautiful setting so it doesn't require decor. 
Our staff will set the tables with linen, napkins, flatware and glassware. They will assist with simple decor. Please speak with the wedding coordinator about this because should your decor be more detailed then it will be best to have a wedding planner or designate one of your guests for decorations. 
Please note Island Lake will not store cakes or flowers prior to the day of the wedding. On the day of the wedding, we can store your cake and flowers.
Island Lake does not offer any shuttle services off-property.
We recommend researching and contacting shuttle options as soon as possible if you plan to offer your guests this service as there are limited local options. Tunnel 49 is a shuttle/taxi service operating in Fernie. 
Unfortunately no. On-site photography permissions are reserved exclusively for our wedding couples. 
Photo Policy:
Island Lake Lodge is private property and maintains a strict policy against unsanctioned use of its land including commercial, professional and any wedding photography on its grounds and within its buildings.  
Inquire
for more info & availability