Video Spotlight - The Balance of Powder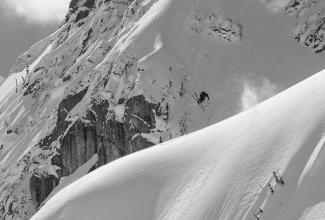 Filmed all the way back in 2010, The Balance of Powder has now become a classic ski video. Here is an HD version on Vimeo for your viewing pleasure.
Life can be busy and full of screen time and sensory overload. Time spent in the mountains helps us find a balance. Watch as a group of skiers and snowboarders explore Island Lake Catskiing and Mica Heliskiing, looking for that elusive life balance. Filmed in conjunction with Sherpas Cinema and their groundbreaking film, ALL.I.CAN, The Balance of Powder features athletes such as Adam Chuntz, Callum Pettit, Cody Barnhill, Dana Flahr, Eero Niemela, Ian McIntosh, James Heim, JP Auclair, Kye Petersen, Lynsey Dyer, Mark Abma, Matty Richard and Rory Bushfield. Make some popcorn, turn the music up, sit back and enjoy!