September - Fernie's Best Kept Secret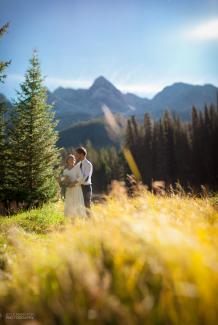 Often negatively coined as the "quiet" or "shoulder season" in recent years the month of September (& October too for that matter) has been fighting back against its bad reputation.
September brings fall colours, warm days, and clear, brisk evenings.  Not to mention the seemingly endless blue skies, low season rates and less crowds.  And if you ask the locals – the hiking and mountain biking trails are on point!
So maybe we shouldn't have given away the secret, but if you haven't experienced fall in the Rockies, you are missing out!  Here are a few of our favourite shots from September weddings at the lodge.
Why not find out for yourself?  Two wedding weekends are still available for 2016: September 16-18th and 23-25th.