You can, literally, eat the scenery at Island Lake Lodge. Not the grey, jagged peaks of the Lizard Range, which make up the view from the lodge's two restaurants, but the foliage that colours the landscape. Look closely in your salad, dessert or cocktail and you'll see pesto ground from the fireweed that lines the access road and mountain trails, amber syrup boiled from cedar boughs, purple huckleberries foraged from bushes, and orange nasturtium garnishes plucked from hanging baskets around the property. Our Executive Chef Keith Farkas is committed to community involvement. Every Sunday you will see him at the local farmer's market purchasing the freshest seasonal produce from the local farmers and community gardens. This helps shorten the distance our food travels and reduces our carbon foot print. Island Lake Lodge is also a member of the Ocean Wise program - a conservation program created to educate and empower consumers about the issues surrounding sustainable seafood. 
Menus & Reservations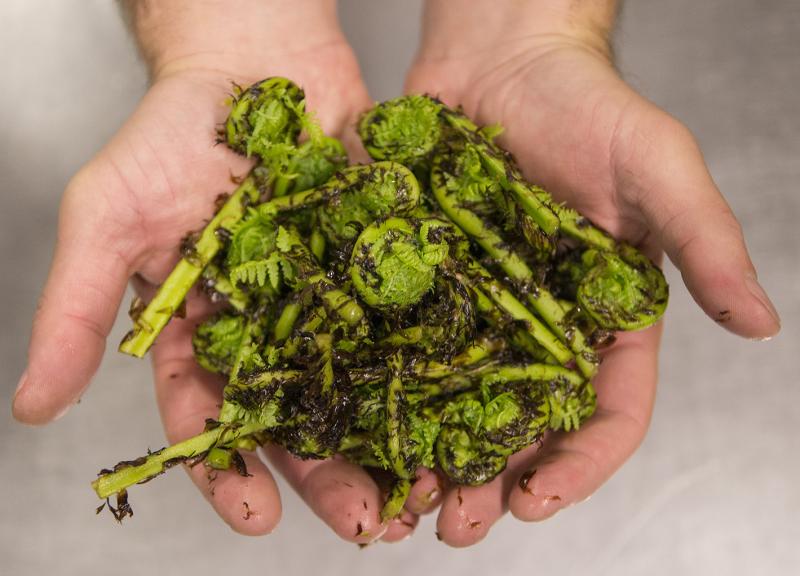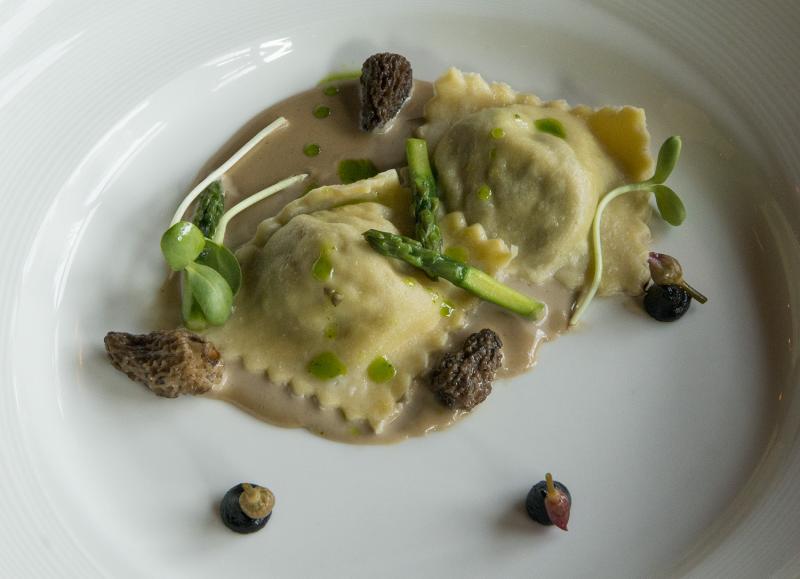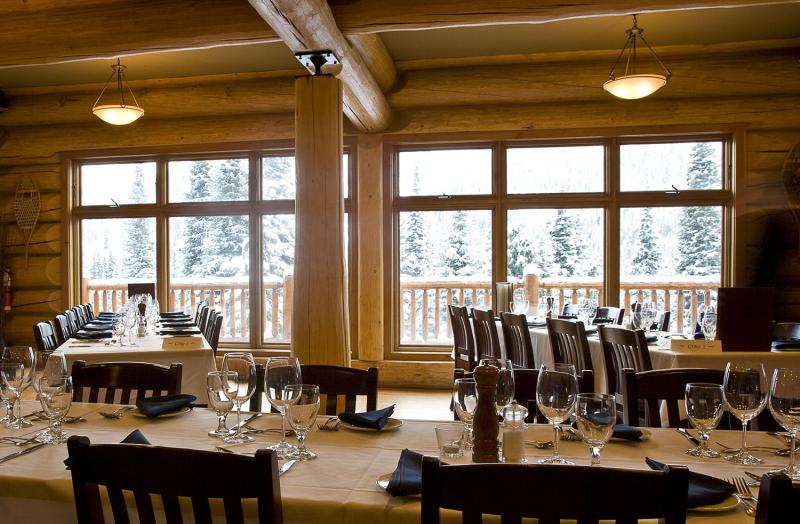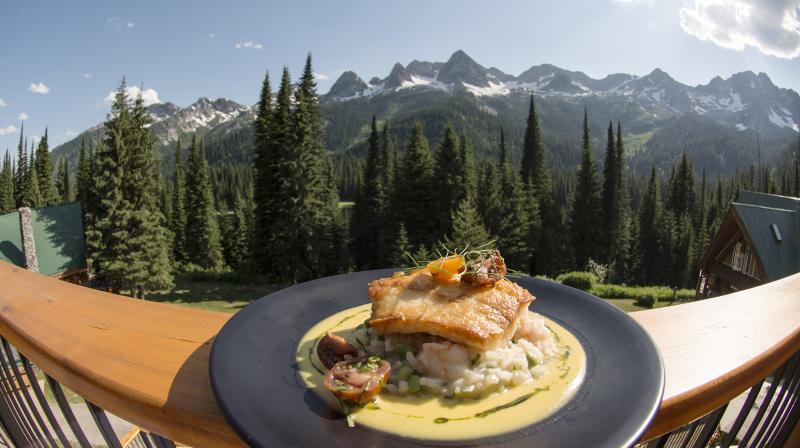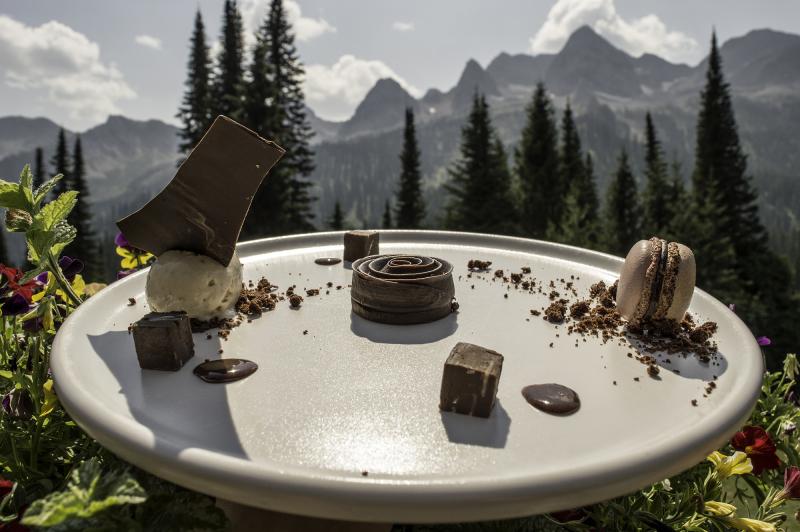 "It's our connection to the landscape," explains Executive Chef Keith Farkas, who has been perfecting the menu at Island Lake Lodge, near Fernie, BC, for eight years. He wants the lodge's spectacular setting in the Canadian Rockies to be reflected on the menu. That means asking the lodge's trail crew to forage fireweed or wild berries for the kitchen while they're out maintaining and building hiking and ski trails during the summer. It also means incorporating nature's more unusual items into dishes: Farkas and his staff scour the forest for fiddlehead ferns, or pick plants from around the lodge, such as stinging nettles for soups, for example—the young leaves and smaller leaves are edible, and Farkas likens them to "spinach on steroids." The chef also buys ingredients grown or raised locally, in Fernie and the surrounding Elk Valley, including honey from Elk River Apiaries, elk for the house-made elk chorizo and the greens tossed into the popular market salad.
Our dishes are brilliantly matched with an extensive & eclectic wine list. Collecting great wines from California, our neighbouring Okanagan, and Europe, our cellar is a proud representation of the quality we offer our guests. Explore a new vineyard's best or a tried-and-true classic from the new or old world.