At Island Lake Lodge, our menus are mindfully curated to be representative of these magnificent surroundings and the collective experiences of our culinary team. Our team endeavors to source the finest ingredients procured through local farms, regional producers and our Pacific coastline.
Tamarack
Dining Room
End the day on a delicious note at the elegant Tamarack Dining Room. Our creative chef team do their best to source local area produce, organic & traditionally-raised foods and sustainable seafood, then put their talent to the test by turning it into some of the Elk Valley's best fare.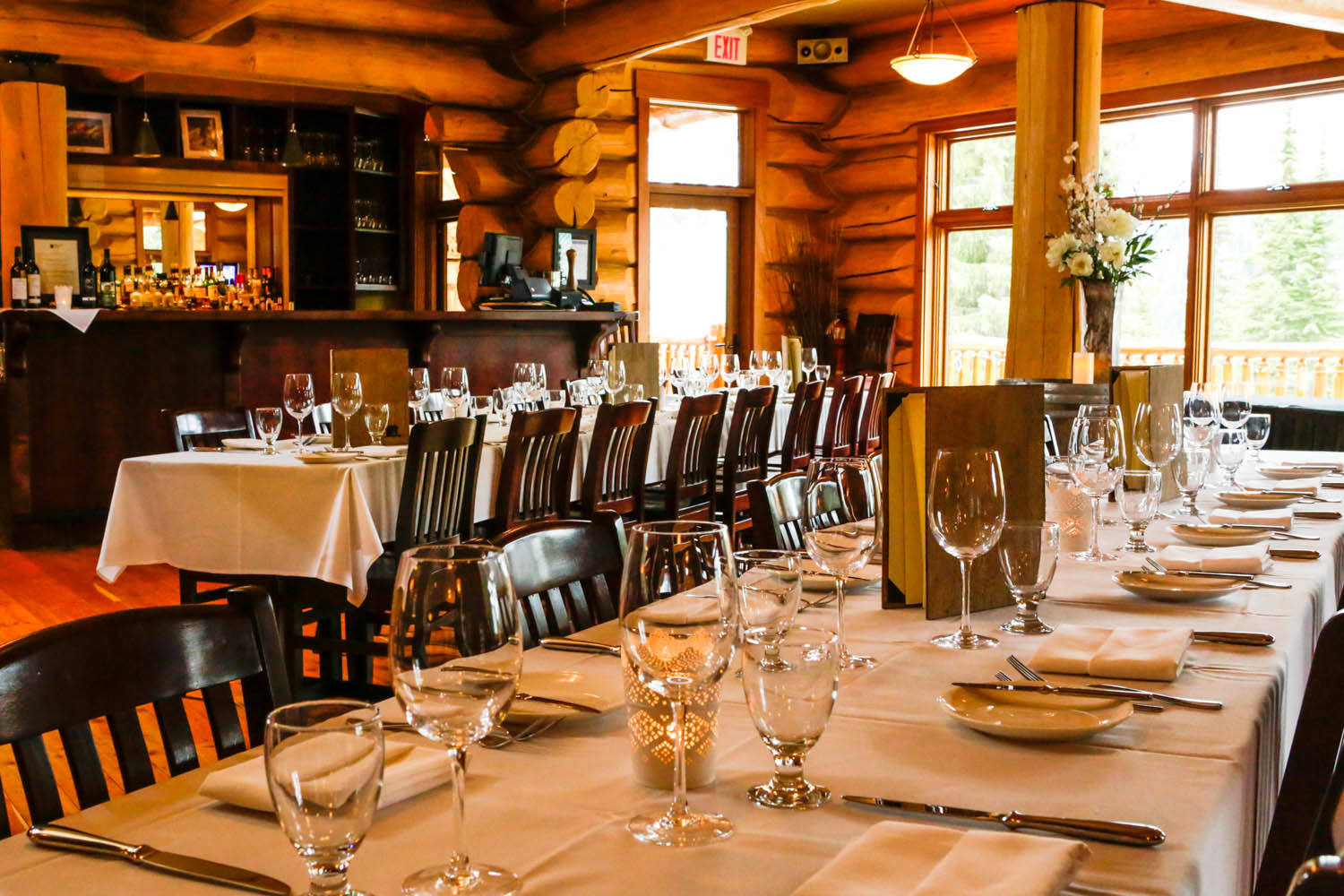 Bear Lodge
Bistro & Canteen
The Bear Bistro is a casual food offering at Island Lake Lodge - your reward for a day of outdoor exertion should be taken in on the most scenic patio in the Fernie area!