Island Lake Lodge has been called one of the most unique and authentic places to stay in Canada by National Geographic Traveler Magazine. With over 30 years of operations, Island Lake has gained a reputation for providing life changing experiences for both guests and staff alike. From a unique culinary program, to cat-skiing, biking, hiking, full spa and dedicated staff, Island Lake is a gem of the Canadian Rockies.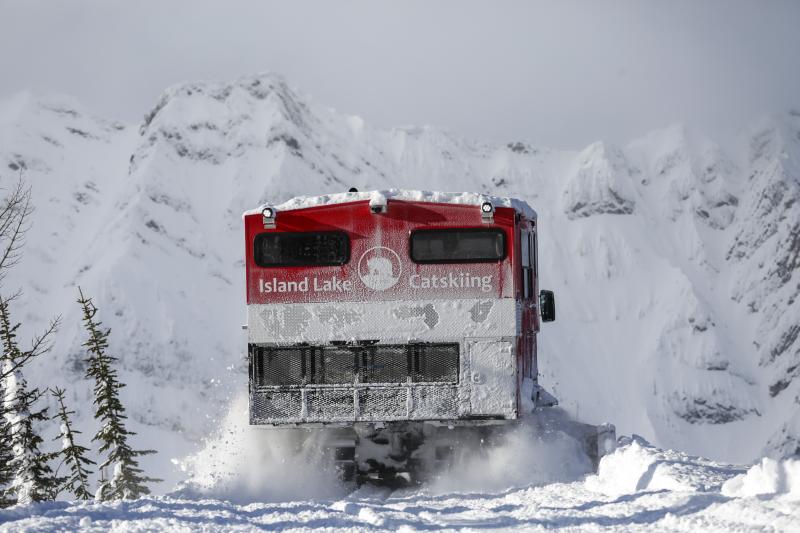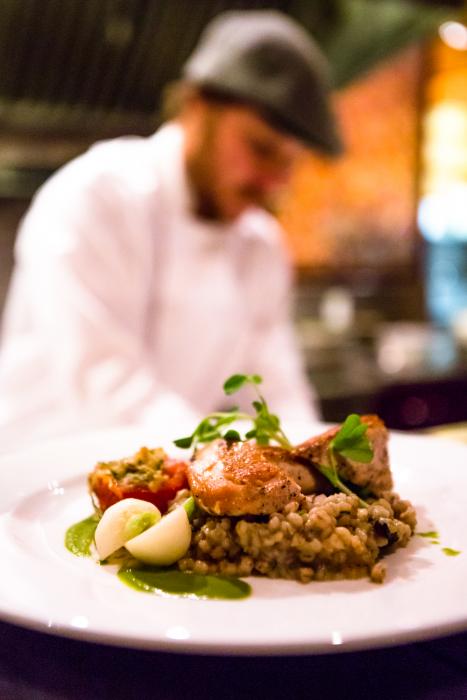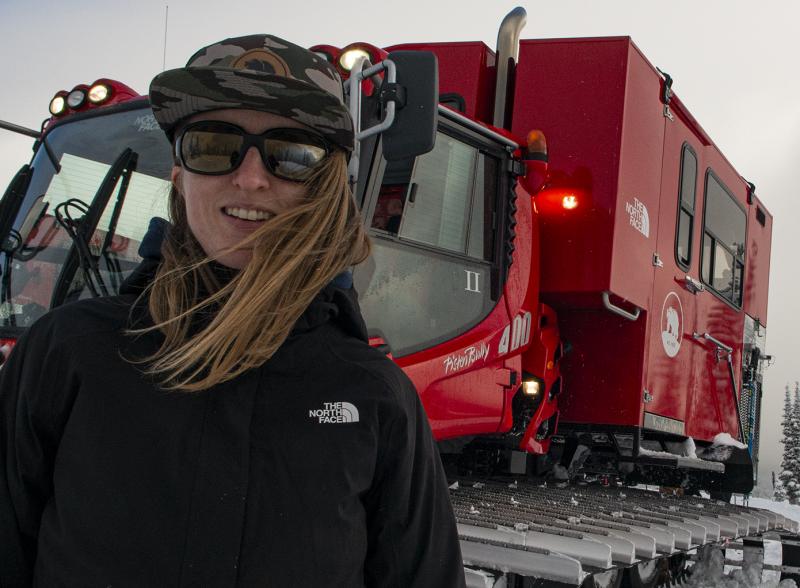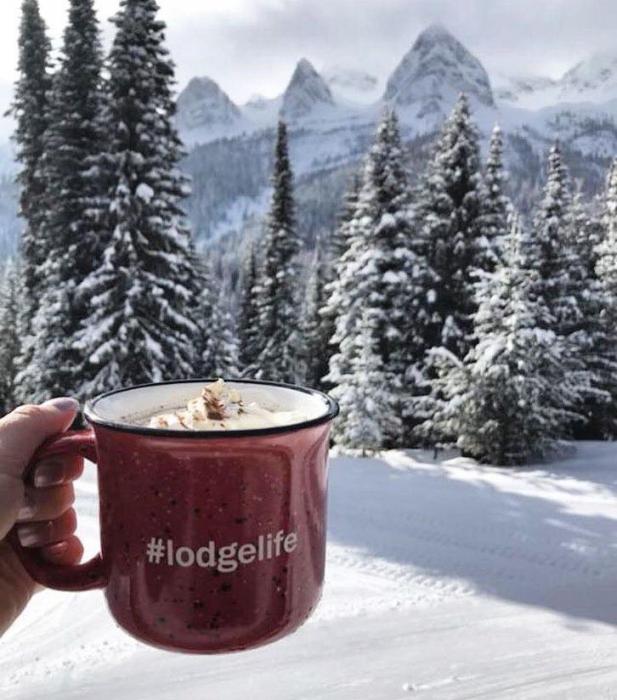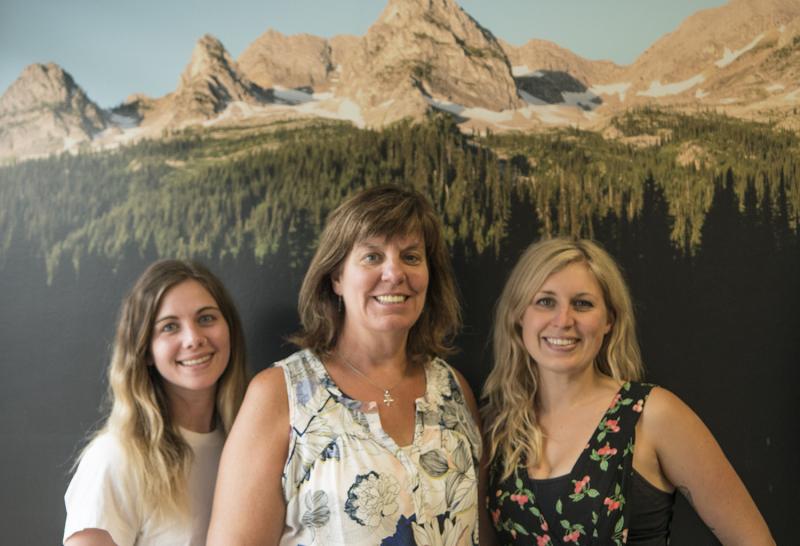 Food and Beverage Director
The Food & Beverage Director is a full-time, year-round senior management position. As a senior manager, the Food & Beverage Director helps guide the overall operation in collaboration with the rest of the management team. They are responsible for ensuring that restaurant operations run efficiently and profitably, while maintaining the highest standards of quality and service. This position oversees all aspects of the daily operation, functionality, and long-term direction of the restaurants. The Food and Beverage Director will further establish and grow Island Lake's culinary reputation and dining experience to advance its restaurants towards being recognized as two of the best restaurants in Canada.
General Responsibilities:
Organize and implement departmental training process.
Work closely with restaurant supervisors to maintain service excellence in overall guest experience.
Keep appraised of guest counts and expected levels of reservations for dining, weddings and event functions. Monitor staffing levels and schedule to ensure they are appropriate as per guest counts and expected restaurant volume.
Work with the Head Chef to develop food menus and associated pricing.
Work with Front of House Supervisors to develop and maintain the Wine Menu and to create Seasonal Cocktail & Specialty Drink Menus.
Update and maintain POS system (price, inventory and menu maintenance) for all Food & Beverage related items
Develop and implement annual operational budgets for Restaurants.
Ensure company policies related to purchasing, invoicing, and expenses are adhered to, throughout the department.
Work with the Wedding & Events Coordinator to ensure that all restaurant service requirements are in place and properly executed for events.
Attend and participate in weekly Management Meeting and weekly scheduled meetings with front of house and back of house supervisors.
Required Skills & Experience:
Extensive experience in Restaurant Management; both front and back of house.
Degree or diploma in hotel and restaurant management or related major considered an asset.
5 years' experience in the food and beverage industry, culinary or related professional area.
Knowledge of all aspects of food and beverage operations including costing, inventory controls and menu compilation.
Having International Wine Education Guild (IWEG) or Wine & Spirit Education Trust (WSET) levels 1,2 or 3 or Sommelier designation is an asset.
Able to inspire and lead the culinary team and work collaboratively in designing world class menus and culinary experiences.
Able to inspire and lead the service team and work collaboratively in defining beverage offerings and providing exceptional dining experiences.
Finance management with emphasis on budget, cost of sales, payroll and profitability
Ability to delegate, set expectations and monitor progress of members of the Food and Beverage team.
Events experience an asset. F&B Director will work closely with Wedding Coordinator in the lead up to and execution of weddings and events.
Serving it Right Certificate
Food Safe Certificate, familiar with HACCP
BC Driver's License
-------------------------------------------------------------------------------------------------
 
Building Maintenance Worker
Island Lake Lodge is hiring a building maintenance worker to join our team in the Building Maintenance Department. The successful candidate will have a broad maintenance orientated skillset; solid organizational and time-management skills; possess excellent communication and interpersonal skills, along with active-listening abilities.
Responsibilities:
Daily monitoring and maintenance of facility and infrastructure systems
Ongoing preventative and routine maintenance of buildings; interior, exterior and furnishings (building checks, woodworking, repairs, plumbing, staining and sanding…)
Executing planned projects and seasonal upgrades
Supports Operations with: vehicle checks, shuttles, pickups and deliveries, firewood, wedding setup/teardown and other duties as required
Snow Removal (ie. Decks, entry/exits…)
Work with other departments as needed
Job Requirements:
Ability to work independently and as part of a team
General knowledge of carpentry/construction, plumbing, electrical and drywalling experience an asset
Understanding general hotel/lodge utility systems
Must be a self-starter with a strong work ethic
Must be physically fit and able to do heavy lifting
Current BC driver's license (class 4 preferred)
Enjoy being in the mountains in all weather conditions
Willingness to work weekends
A current First Aid certificate is an asset
 
NOW HIRING 
for our Summer Season!
Housekeeping Supervisor  Work alongside the Housekeeping team completing our regular housekeeping duties. Ensuring quality control with a high level attention to detail. You will be encouraged to love the satisfaction that a freshly made bed and a stack of bleached towels bring to your life.
 

Restaurant Supervisor Supervising all staff working in the Front of House of the Bear Bistro at Island Lake in all aspects of daily service. Ensure everybody has a goodtime and goes home happy. *Must have a strong hospitality background and Minimum 3yrs fine dinning experience. 

Front Desk Agent Like meeting new people? Like breathtaking views? We have a great opportunity for you, working as our front desk attendant at one of the most unique and authentic lodges in Canada.

Housekeepers Do you love to clean? Well you are in luck, we will use your talents to scrub, sweep and fold Island Lake into a brighter, cleaner world.

Breakfast Servers Greet our guests and serve them their most important meal of the day. If you love sunrises and have a passion for all things Breakfast we want to hear from you.

Servers You'll bring a lot to the table and not just amazing food- but charm, personality and a friendly smile. Our guests aren't just hungry for great food; they're also hungry for the warmth, fun and attitude they've come to know and expect from Island Lake's Bear Lodge Bistro and that's where you come in. Admit it you belong here.

Hosts/ Hostess Do you have a great personality and a need to please? We need your cheerful demeanor to assist our Servers in our Bear Lodge Bistro to ensure a good time is had by all.

Massage Therapists Our beautiful spa needs qualified Massage therapists to help our guests, work those knots out and relax.

Chef de Partie Are you a passionate and creative person with a desire to be a great cook? Then you are exactly who we are looking for.

First Cook If you like being first then this is the job for you! Working with one of the top culinary teams in the Region, creating exception culinary experiences.

Dishwasher/ Kitchen Hand Ever wash dishes? Why not do it in a spectacular setting where you will receive accolades and pats on the back from your co-workers.

 
Why work at Island Lake Lodge?
Competitive wages

Generous Gratuity compensation

20% Staff discounts on food, drinks, and merchandise

Product deals and discounts from our amazing partners 

Extended Health Benefits package available to all permanent employees

Health spending account for seasonal employees for:

 paramedical expenses, dentist, eyeglasses etc.

Complimentary staff meals 
Please fill out the form below or direct any questions regarding employment to: